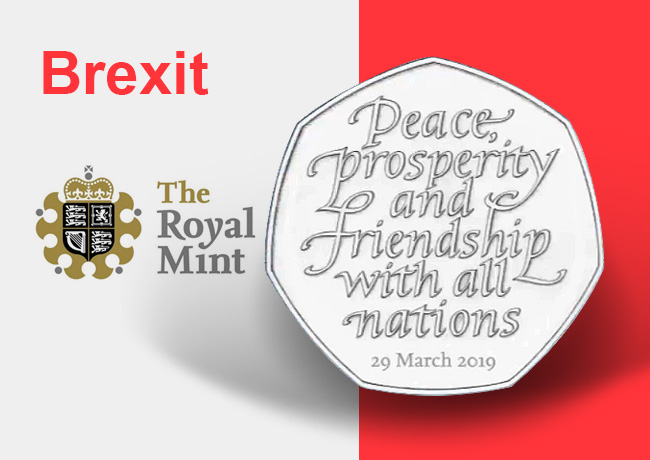 50p BREXIT coin from 2019 – Royal Mint
To commemorate the United Kingdom's exit from the European Union, the British Royal Mint will create a new 50p Brexit coin. This new coin will be released in the spring of 2019. It was announced on Monday 29 October by the HM Treasury in a press release on the occasion of the presentation of the 2019 budget.
This coin, with a face value of 50 pence, will be decorated with the message "Peace, Prosperity and Friendship with all nations", according to the design revealed by the Treasury's Twitter account. The coin will also show this date: 29 March 2019, the day of departure from the country of the European Union.
This announcement comes at a time when negotiations between the United Kingdom and the European Union are at a standstill. While both sides have agreed on most points, the main point of disagreement remains how to avoid the return of a hard border between the Republic of Ireland and the British Province of Northern Ireland.
ooo
A piece barely announced and already scoffed at.
Critics of Brexit were quick to mock the Government's plan to introduce a new 50p coin to mark the day Britain leaves the European Union. The Sun reported that the commemorative coin, released on March 29, had the blessing of the Queen, whose head will feature on one side. On the networks, there is a picture of the piece featuring Dad's Army's Private Frazer and Lance Corporal Jones, along with their famous catchphrases "we're doomed" and "don't panic".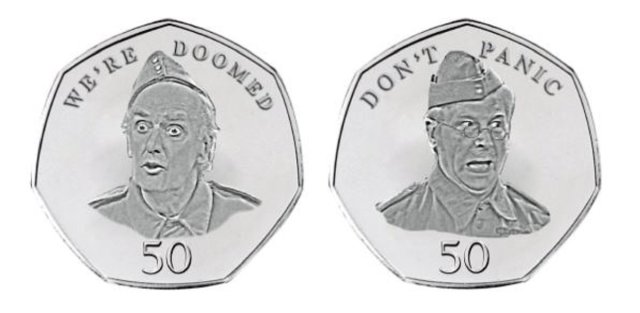 Other tweeted a photoshopped image of the coin…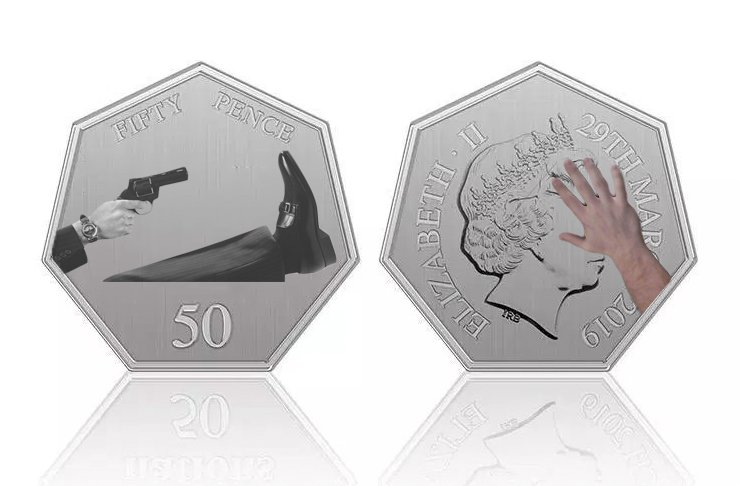 The government now unveils a new 50-pence coin for the post-Brexit era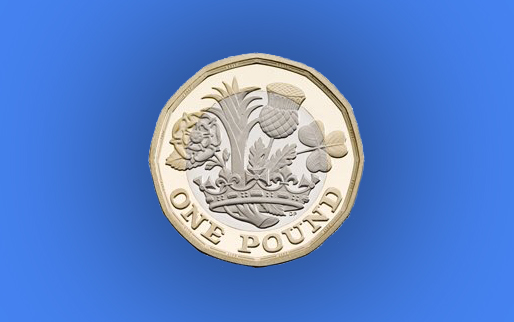 OOO
Other articles
---
Collection of 10p coins – The Royal Mint reveals the A to Z of Britain
---
Sources : HM Treasury – NUMISMAG©