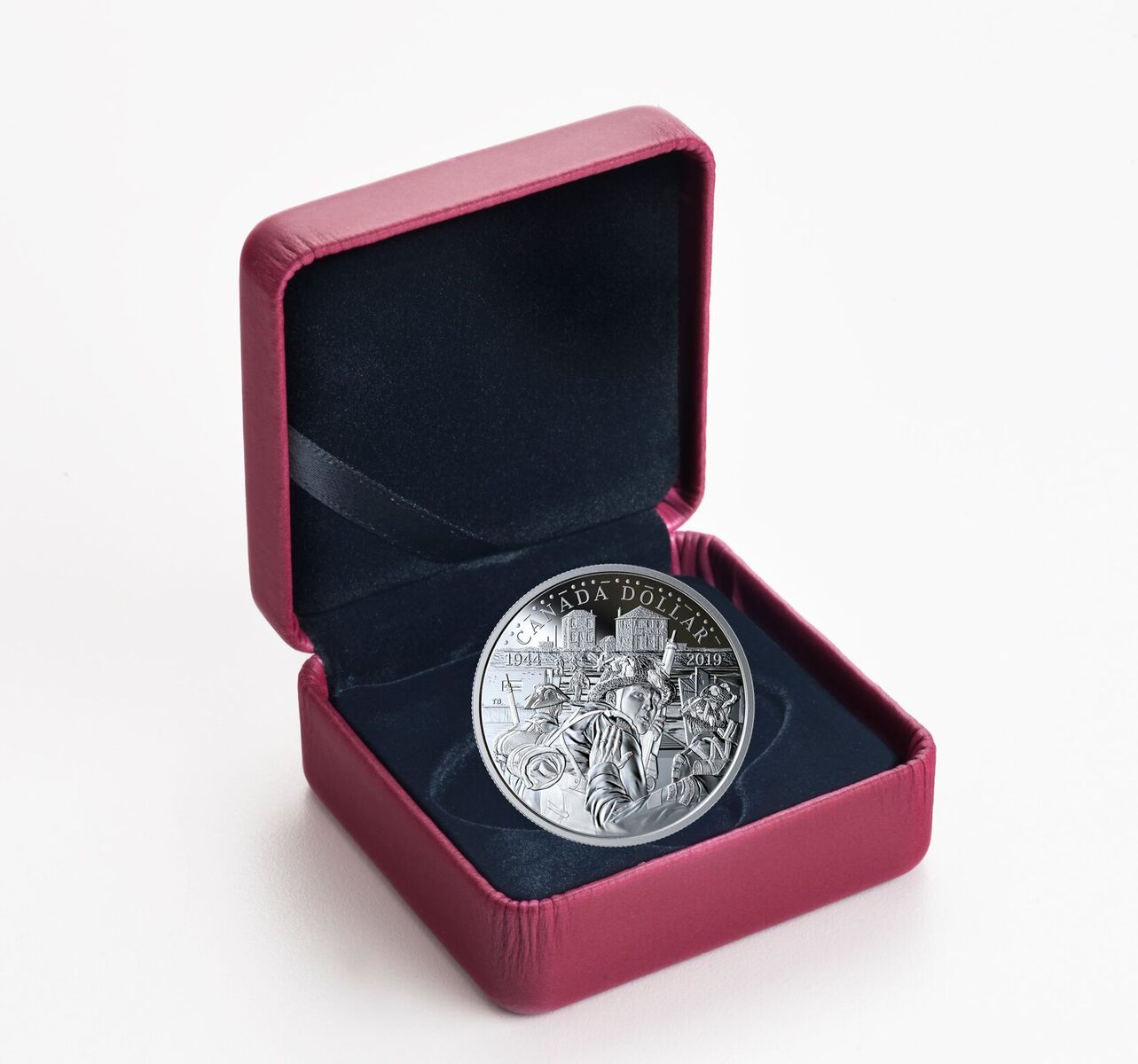 Working with local historians and officers of the Bathurst, New Brunswick-headquartered North Shore Regiment, the Royal Canadian Mint has solved the mystery of the identity of the soldier whose face is dramatically portrayed on its 2019 Proof Silver Dollar commemorating the 75th Anniversary of D-Day.
That soldier has been identified as Private George Herman Baker, a member of No. 3 Platoon, A Company, of the North Shore Regiment who landed with his comrades at Juno Beach, between Courseulles and St-Aubin-sur-Mer, France on June 6, 1944. Private Baker lived through the Second World War and returned...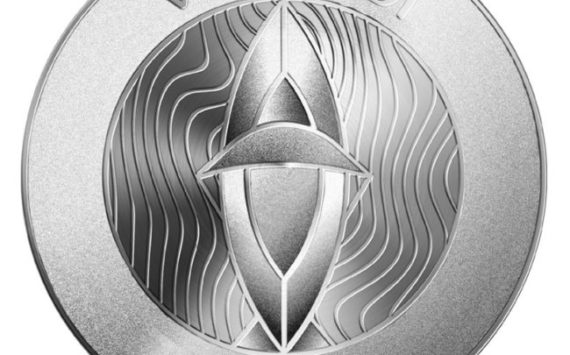 As far as we know, Eesti Pank will issue the following numismatic items in 2019.
a two-euro commemorative coin to mark the...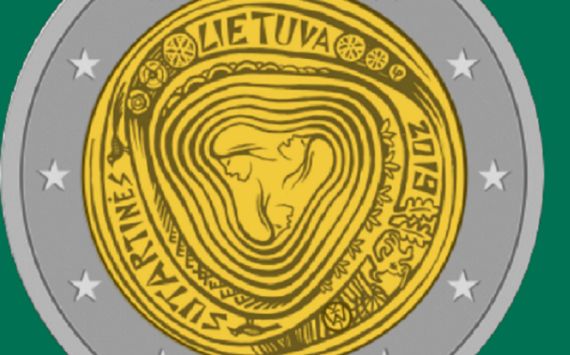 In 2019, Central Bank of Lithuania (CBL) plans to issue two silver coins, dedicated to the significant themes in lithuanian history, lithuanian Sąjūdis movement,...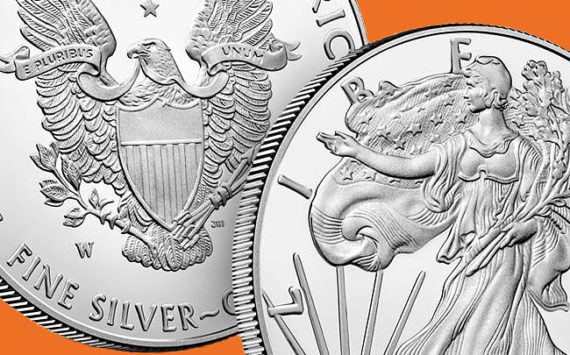 US MINT has just launched the marketing of the first one-ounce silver investment coin with 2019 year mark. The 2018 year has been marked...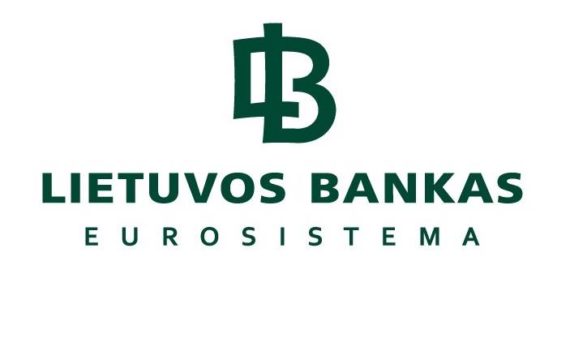 The Central Bank of Lithuania has announced the sale of the 2019 Lithuanian annual coin set from 10/01/2019, at its counters. This coin set...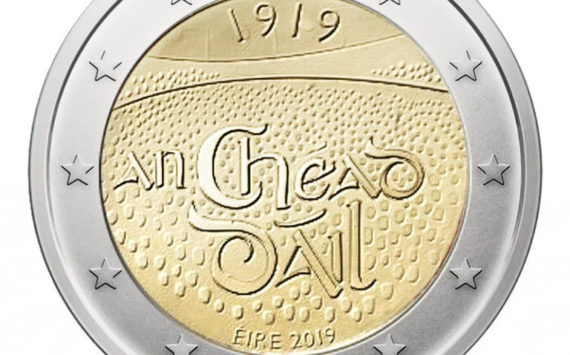 The Central Bank of Ireland has communicated the highlights of its 2019 annual coin minting program. It is based on several numismatic issues dedicated...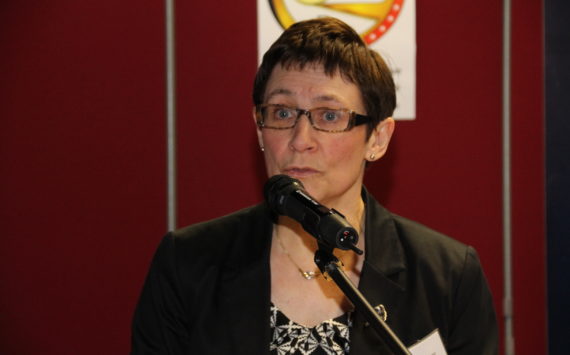 The Royal Belgian Mint (RBM) will participate in the Berlin WORLD MONEY FAIR from February 1st, 2019, to February 3rd, 2019.
We already know that...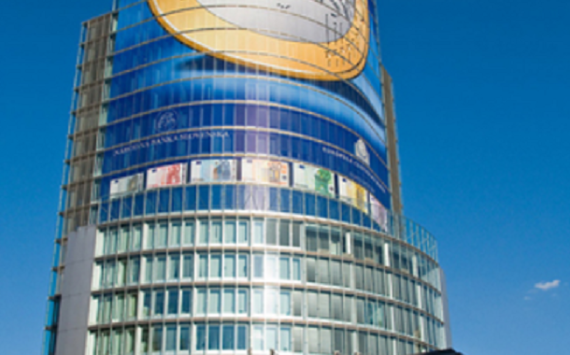 The Slovak Mint 5Mincovna Kremnica) has officially unveiled its numismatic program for the year 2019. This year will be marked, as 2018, by the...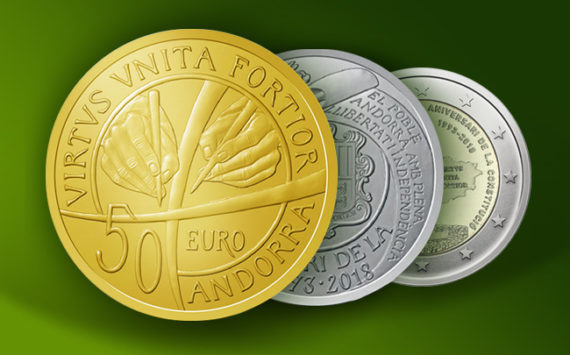 The Minister of Finance, Jordi Cinca, presented in March 2018 the 3 commemorative coins that the Andorra government issued on the occasion of the...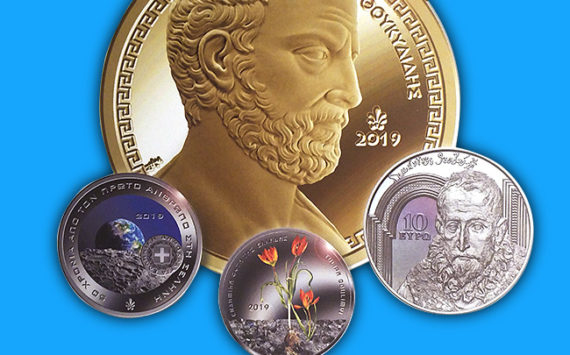 Since 11 November 2018, the Greek government has provided the following list of 2019 numismatic issues. The Greek issuing institute officially unveiled its 2019 monetary...